Summer Programs: An Opportunity for Great Memories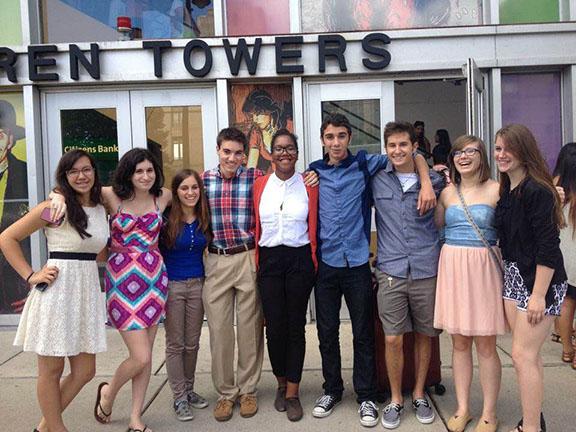 If you've ever attended a collegiate summer program you would know that dormitory lounges are overwhelmed at 11 p.m., textbooks litter floors and pizza becomes a student's sole source of energy.
Except many students do not know what summer programs are or they do not realize the importance of them. Through collegiate summer programs, students have the opportunity to study abroad, visit monuments and meet a diverse group of people. The majority of higher education institutions have summer programs for high school students and for the past three years I've been a part them. I've attended programs at Boston University, Princeton University and Georgetown University.
How does one attend a summer program? Anyone can attend a summer program by applying. If you have a specific college in mind they probably have a program that would suit your interests. Go to their website, search "Summer programs for High School Students," and research. If you find a program that suits you then you'll be asked to fill out an information section about yourself. This usually includes your name, birthday, address, parents' information. Next you would have to write a short blurb on what makes you unique or why you would like to attend that specific program.
If you believe that takes too much time and effort then you're in for a rude awakening. When you apply to college in your senior year there are required essays that are much longer as well as questions that are harder. The summer program application is perfect practice for your college applications or for a future job application.
When you attend a collegiate summer program it says something about your character. It shows that you are an intelligent student who wants to improve yourself by expanding your knowledge, in a subject of your choice, and that you're mature enough for college life.
In all three of the programs I attended I discovered how to use a community bathroom, live with a roommate, manage my money and divide my time between friends and course work. The programs prepare you for the life you'll live in college and it will help you establish great socializing skills. In each program I met teens my age from across the nation as well as other countries. Some have become really good friends of mine and I know that we'll be great friends in the future.
If you want to escape your parents for the summer, go on an adventure or find yourself, apply to a collegiate summer program.
P.S. It looks good to colleges.