Gregory White, Reporter
October 15, 2019
You may have heard about the UK's plan to leave the European Union, and thought it was crazy, or you may have supported it based on where you live. But why would the UK ...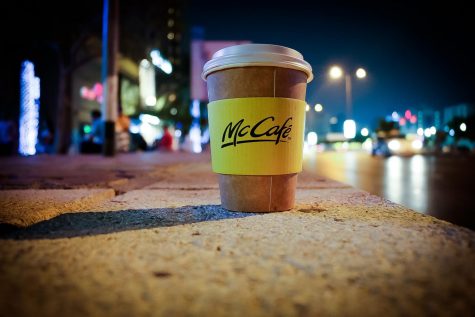 Jenna Miller, Editor in Chief
October 11, 2019
As consumers nationwide crave warm beverages in mid-late fall and early winter, they often turn to flavors which bring to mind images of the season and fuzzy feelings to warm...
October 11, 2019
A woman was filmed climbing over the fence surrounding the lion exhibit in the Bronx Zoo on September 28.   The woman, Myah Autry, can be seen dancing...
October 10, 2019
The Nobel committee recently awarded the 2019 Nobel Prize in Physiology or Medicine to William Kaelin Jr., Sir Peter Ratcliffe and Gregg Semenza.  They...
October 4, 2019
Millions of birds have gone missing. Nearly a third of our bird population is gone. What is the cause of all this? Will the birds come back? Over the...
September 20, 2019
We have a brand new addition to the musical faculty. Mrs. Cassidy has replaced Mrs. Alessi as the new high school choral teacher. Mrs. Alessi moved over...
September 19, 2019
After Donald Trump's remarks on September 11, Americans have been concerned with his parenting or lack of parenting to his son Barron Trump, 13.  When...
Meagan Magner, Reporter
October 18, 2019
Rolling Loud is a two-day musical festival that takes place every year, where a lot of popular singers and rappers perform. Each year there are a variety of new artists that...

Loading ...