Glee Star Darren Criss Taking Over for Daniel Radcliffe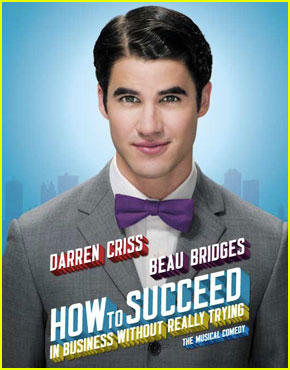 Many people know Daniel Radcliffe from the hugely successful Harry Potter franchise and not as a famous Broadway star. As it turns out Radcliffe can now add that to his growing resume. Radcliffe became the star for the now successful and critically acclaimed "How to Succeed In Business Without Really Trying" by playing the lead, J. Pierrepont Finch. Radcliffe must now pass that torch on to Darren Criss who is going to be taking over for Radcliffe on January 3.
There is no hard feelings though, in fact Radcliffe is excited for Criss to take over and has nothing but praise for his predecessor. Unfortunately for Criss he would only be playing the role of J. Pierrepont Finch for three weeks due to his busy schedule on Glee. Radcliffe even stated that he feels sorry for Criss because he himself needed time to get it right and Criss would not have that luxury. After Criss' run is over Nick Jonas would be taking over the role.