Who Will Rule This Year's Grammys?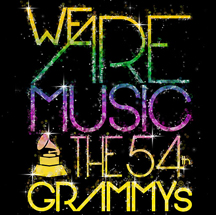 Every year, films, songs, television shows, and theatric plays that wowed viewers and debuted big in the previous year are celebrated. The Grammys have evolved into a well-known, prestigious award ceremony that celebrates artists who each year, break new records and impact the music industry and listeners worldwide. The 54th annual Grammys, premiering February 12 on CBS, has already made headlines with debate arising over which singer will walk away with the most awards.
It's no surprise that in the past year, women have taken over the music industry. Newcomer Adele swept the stage with her raw, emotional songs about her past relationships. Katy Perry scored three of this year's nominations for her #1 singles, along with Rihanna's nominations for two hit singles. And let's not forget Lady Gaga, who sold a whopping 1.1 million albums- in just a week. Along with these leading ladies are Nicki Minaj, who made her mark as a female rapper, and Taylor Swift, whose songs about heartbreak and love will never get old.
Yes, its obvious females are slowly but surely coming out of their shells and taking music by the reigns, but the male singers are also keeping the hits coming. Although Adele was a favorite for the nominations, Kanye West took the lead, earning seven nods. West is nominated for his joint album, Watch the Throne, with Jay-Z, and also picked up a "Song of the Year" nominee for his collaboration "All of the Lights" with Rihanna, Fergie, and Kid Cudi. Better yet, West is nominated against himself for Rap Album of the Year, picking up nods for albums Watch the Throne and My Beautiful Dark Twisted Fantasy.
So who will take home a Grammy? Album of the Year will definitely be a battle between fan favorites Gaga and Adele, while Record of the Year is predicted to be Adele's "Rolling in the Deep" or Katy Perry's "Firework." As for another popular category, Song of the Year, "All of the Lights" could possibly beat out Adele's "Rolling in the Deep." It may be a battle between West and Adele for song of the year, but West will definitely dominate the Rap awards along with superstars Jay-Z and Drake. Tune in February 12 to find out.