The Bachelor: The Final 2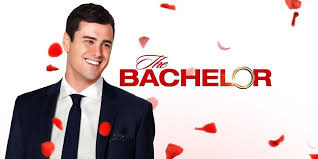 As I predicted, Caila was sent home from The Bachelor. It was really emotional to watch, because she was crying, and actually got out of the limo to ask Ben why he was sending her home. Also, Caila showed up on Ben's personal day at the beach, covered his eyes, and kissed him. He had already been contemplating on how he was going to send Caila home, so you can imagine how awkward it was for watchers to see this interaction go down. While I didn't think Caila would make it to the top two, it was still really hard to watch her be so sad. She really loved Ben and even told him that she loved him, and just a short while later he sent her home. Ben didn't say "I love you" back, so that's a really bad sign that Caila unfortunately didn't pick up on..
Now, the final two are Lauren and JoJo. Ben is already struggling to cope with the fact that JoJo's brothers hate him, and views that as a potential issue in the continuation of their relationship. He says that he is in love with two women. That's crazy!!! I don't know how he will make a decision. The only factors he can use to choose between them is JoJo's brothers, or his worry that his relationship with Lauren is too good to be true. I guess we will have to wait and see until next week's episode. Also, tune into "After the Final Rose" to hear all of the girls from the season talk about Ben, including Lace, who always adds a funny aspect to the show. Don't forget to watch the final episode of The Bachelor, Monday night at 8pm, to see who Ben will decide to marry.