LP – A Mind-blowing Vocal and Unmistakable Vibrato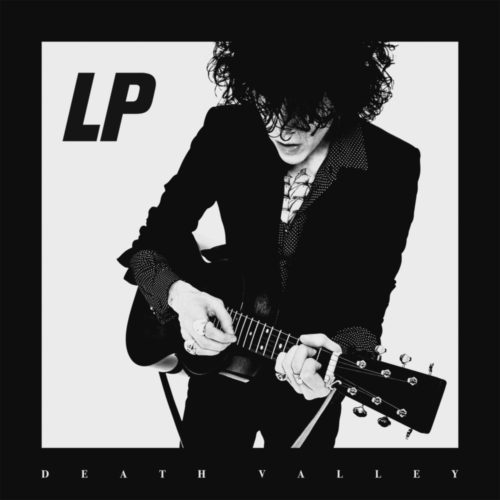 There are some singers in this world whose voices, when raised, can turn the head of any fortunate passerby and grab the attention of even the shallowest of people. Some people were born to perform and amaze, to reap the bone-chilling energy of every moment and get people feeling – LP, an excitingly unique singer/songwriter from New York, is without a doubt among the few. With a mind-blowing vocal and whistling range and an unmistakable vibrato, the music produced by LP is nothing short of breathtaking. Thus, with the growing popularity of her new EP, Death Valley – now available on iTunes – the folk/rock artist may be well on her way out of a seemingly endless two-year hiatus.
LP made her grand debut in 2011 with liberating, spontaneity-inducing single "Into The Wild," popularized mostly by the Citi Bank commercial in which it aired. Though released in 2011, the single was also included in the singer's 2014 album, "Forever For Now." Shortly after its release, Indie radio stations across the country fell in love with the singer and her captivating voice, playing the single incessantly as though it were the newest official Alternative anthem. When LP's hype began to simmer, however, she drew dangerously close to the dreadful label of One-Hit Wonder. That was, until the 2016 release of her addictive love-and-loss-inspired single, "Lost On You."
"All I ever wanted was you/ I'll never get to heaven/ 'Cause I don't know how," she belts whilst reminiscing longingly on a past relationship in the song's music video, released June 1st, 2016. The video portrays dim scenes of LP staring blankly out a window or playing guitar in solitude, cutting intermittently to shots of an equally-as-gloomy, evident past lover. Though lyrically pessimistic and filled with grief, the song's melody seems to suggest and support a hope of moving forward. "Let's raise a glass or two," she sings mournfully in the chorus, "To all the things I lost on you."
Filled with four other equally as impressive songs, "Death Valley" is definitely an album you don't want to miss. Of all the musicians in the world, we've yet to discover one with a voice quite like LP's; if you're looking for adventure, a sense of freedom, or to simply be moved with astonishment, pick up a copy of "Death Valley," now available on iTunes.