Lorde makes a comeback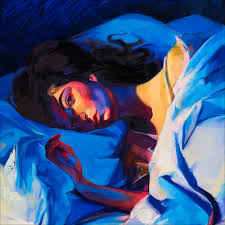 On Saturday March 11, Kiwi singer Lorde, 20, made a comeback in the music industry by giving an unforgettable performance on Saturday Night Live. Lorde's real name is Ella Marija Lani Yelich-O'Connor. However she thought her birth name was too long so she went with Lorde and added an "e" at the end so it was not confused with any biblical meaning. She was introduced by host, Scarlett Johannson, 32. First she performed her new single, "Green Light" that was written about her first break up. Only 24 hours after performing the song she had millions of views on Youtube and even earned a spot on Billboard's Hot 100 with a peak position of 19. For her second song she performed "Liability," while sitting down back to back with the pianist wearing what many have said looked like a mixture of a wedding dress and a nun. Her second selection was more of a slow song compared to her first song that was very upbeat and easy to dance to.
Lorde became famous from her 2013 hit, "Royals" that won a Grammy award for song of the year in 2014. She also had another hit, "Team" that was from the same album as "Royals" called "Pure Heroine." For someone who was just 15 years old while recording her debut album, Lorde broke many records. Since "Pure Heroine's" success, Lorde had a vocal hemorrhage from performing too often and had to cancel her tour, however she seems to be back and better than before with a brand new album, "Melodrama" about to be released in stores on June 16th. With this it is possible Lorde is bound to capture more Grammys in 2018.