Mean Girls Day a Wednesday This Fall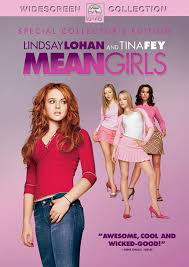 Every year fans of the iconic movie "Mean Girls" get ready for Mean Girls Day which takes place on October 3.
The day is October 3 because in the 2004 film, written by Tina Fey and starring Long Island's Lindsay Lohan, the main character Cady (Lohan) speaks to her crush for the first time when he asks the question "What day is it?" and she says "It's October 3rd."
Memes, instagram captions, and conversation, usually signal this day but this year is different because it falls on a Wednesday. Another iconic moment in the movie is when Cady is introduced to the mean girls who say that one of their rules to hang out with them is to wear pink on Wednesdays.
So now not only is October 3 Mean Girls Day, but it's also a wear pink day according to the movie. Fans are excited and enthusiastic to share their spirit on October 3 by wearing pink on top of Mean Girls Day.