Wantagh Community Sings Praise for "Footloose"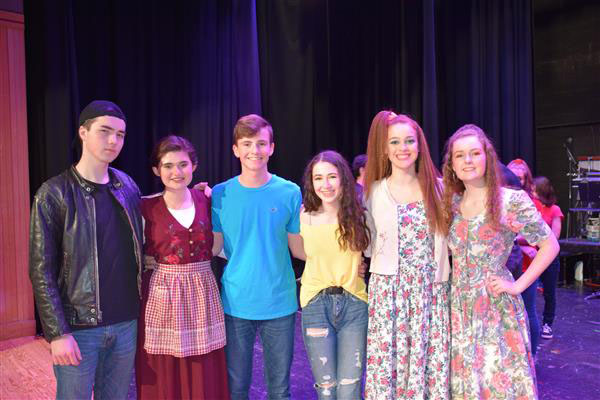 And just like that, it was time for the spring play! Wantagh High School's drama department put on the musical "Footloose," March 20-23.
English teacher Mrs. Naughton casts and directs the play and she did an amazing job. Bella Ninivaggi, as the lead Ariel Moore, blew everyone away with her voice. The actors who played Wren McCormack, John Slayo (who did three shows) and Joey Labo (who did two shows), also did an outstanding job. They each had their strong talents and brought something different to the shows. All of the other cast members were excellent as well, like Ellie Breen, Brandon Schroh, Olivia Swanson, and Carlo Tobia, who played important roles.
"I'm really depressed that it's over because I had so much fun," says sophomore cast member Mya Cocchiola. "I'm so in love with the seniors and I'm going to miss them so much next year."
The Thursday show was packed with students. Everyone supports and is so proud of our drama program here at Wantagh High School. The play was filled with upbeat dancing, fantastic singing and emotional relationships.
"The play was amazing and inspiring," says Wantagh High school sophomore Bianca Falco. "I wanted to go back and see it for a second time, that's how much I enjoyed it."
In addition to Mrs. Naughton, several other teachers contributed to the show's success: choreographer Kim Davis, vocal director Jennifer Alessi, pit orchestra director Dan Aviles and stage crew director Sean Naughton.
If you didn't get a chance to see this incredible play, make sure to go check out some scenes on YouTube! There is so much talent throughout the whole cast and we are all so excited to see what they will be bringing to us next year!