Too Many Young Musical Artists Are Dying Due to Drugs or Violence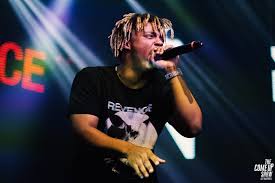 The rapper, "Juice Wrld " died December 8. The young artist whose career was taking off, suffered from a seizure while in a Chicago airport. Juice Wrld's real name is Jarad Anthony Higgins. . His death has many speculations on what may have been the cause. Juice has made it very clear about his drug use through his music and social media. As of right now, law enforcement has not announced Juices' cause of death but allegedly Juice was popping pills on a private jet. 
Juice World is just one of the many young artists we have lost this year due to drugs or violence. On June 18, 2018 rapper XXXTentacion was shot and killed in what was believed to be a robbery outside of a car dealership. He was shot multiple times in the neck and then later pronounced dead. 
One of my favorite artists, Lil Peep was also a victim of an accidental drug overdose. The young rapper who grew up only 10 minutes from Wantagh in Long Beach New York, died November 15th, 2017 only 14 days after his 21st birthday. Peep was also very open about his drug abuse and mental health issues.Lil Peep was found dead in his tour bus in Tucson, Arizona by his tour manager who went to wake up Peep for his performance. Peep never woke up and his death was announced as an accidental drug overdose. 
Another famous rapper who died under similar circumstances is Mac Miller. On September 7, 2018 Mac Miller originally named Malcolm James McCormick, was found unresponsive in his home in Studio City, California. Mac was found by his personal assistant who performed CPR until paramedics arrived but it was too late. Mac was pronounced dead at the scene. The talented artist was only 26 and his death was announced an accidental drug overdose. 
The music industry is losing to many young artists due to violence or drugs. These 4 cases are just some of the most famous artists but there are so many more that go unnoticed. Something needs to be done. Juice Wrld, before he passed, wrote a song about how the rap industry has lost so many talented young artists way too soon. When you listen to the lyrics to the song "Legends" by Juice Wrld now, it is truly chilling. 
"What's the 27 Club? We ain't making it past 21. I been going through paranoia, So I always gotta keep a gun Damn, that's the world we live in now Yeah, hold on, just hear me out They tell me I'ma be a legend I don't want that title now 'Cause all the legends seem to die out What  is this 'bout?" -Lyrics from " Legends " by Juice Wrld.