Taylor Swift — Artist of the Decade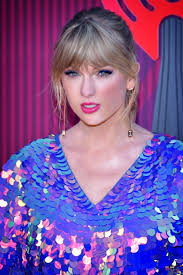 Since the beginning of her career, Taylor Swift's music has always reached the top of the charts. Swift's songs have been fan favorites due to how relatable the lyrics are to many people's lives, with a nice beat to go along with it. Not only has Swift been putting out hits this decade, but her music has latched onto its listeners in deeply intimate ways. Coloring fans ups and downs in life, and everything in between, it comes as no shock that Taylor Swift was honored as Artist of the Decade at the 2019 American Music Awards. 
Before Swift accepted the award of Artist of the Year, a video was shown taking us down memory lane. It showed clips from music videos of some of her biggest hits, live performances, and past award show speeches. 
When Taylor Swift finally took the stage, she opened with a brief part of her song The Man, followed by singing her classic Love Story, then Swift sang I Knew You Were Trouble. Her performance also included Blank Space and Shake It Off, which was alongside with Camila Cabello and Halsey. Swift ended the performance off with a song from her new album Lover,  by slowing things down and playing it on the piano.
Taylor Swift then went on to thank all of her beloved Swifties for this amazing honor. "This is an award that celebrates a decade of hard work and heart and fun and memories," she said. "All that matters to me is the memories that I have had with you, the fans, over the years…. Thank you for being the reason why I am on this stage."
Later in the night, Swift also won Artist of the Year. She gave a final, personal speech that touched on how great and hard the last year has been. Overall the 2019 American Music Awards was a good night for Taylor Swift and reflected on a year of highs and lows as she was named both Artist of the year and Artist of the decade, the awards she received were both very well deserved!