Vegetarians Make for a More Efficient Food Supply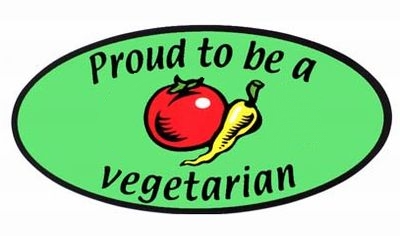 Being a vegetarian is easier than people think. You don't have to give up many things and there is a meatless version of almost every food. I have been a vegetarian for almost a year and a half.
There are three main reasons someone would want to switch to vegetarianism. One: it is healthier. The fat in meat products slows down metabolism and shortens the life span of many people. Two: environmental reasons. It takes up to 16 pounds of soybeans and grains to produce 1 lb. of beef and 3 to 6 lbs. to produce 1 lb of turkey & eggs. By not eating meat there is a more efficient food supply and that helps save the environment. And three: you care about animals. The way factory farming is perceived is completely wrong. Animals are bred to weigh at least 2 times their natural weight. They are not able to move or sometimes even breathe.
"I became a vegetarian as a way to be healthier and because I didn't think it was fair what was happening to animals," said Kathryn Eckartt who has not had meat in a year and a half. "Becoming a vegetarian really wasn't that hard and is also very fulfilling."
So try to think about where your food is coming from. A farm is not the way it used to be or the way many think it is. There is less of a risk of food poisoning because it doesn't matter if your food is undercooked there is a very little chance of getting sick.
There are some easy ways to find out about vegetarianism, such as Google, PETA, and books.