"Do They Know it's Christmas" in West Africa?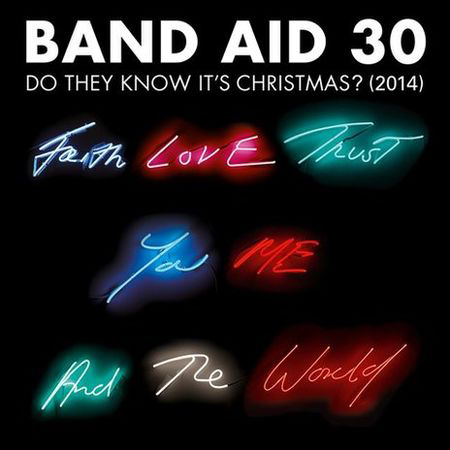 The holidays are a time of giving and love, and this holiday season some talented artists are collaborating to spread the holiday cheer with a cause. Ebola has caused a huge uproar this year since it reached to America. It's a very deadly disease and it is very difficult to treat. Some of the biggest stars are coming together to help fight the Ebola epidemic by recording a re-worked version of "Do They Know it's Christmas."
"Do they know it's Christmas" is a very popular song that came out in 1984 by Band Aid. Band Aid was a group composed of 40 artists to raise awareness and funds for the Ethiopian Famine. This mega group was formed by Bob Geldof, who felt the need to take action and reduce the poverty affected by the famine. This group included Paul McCartney, Phil Collins, Bono, David Bowie, Boy George, and several others. The single immediately hit #1 in the UK singles charts. It turned out to be the fastest-selling single of all time in the UK, selling a million copies in the first week. The single raised more than 24 million dollars.
Recently, a huge assortment of artists collaborated to re-record the single and donate all of the proceeds to help fight Ebola. The group named themselves Band Aid 30 and includes Bastille, Bono, Ellie Goulding, Chris Martin, One Direction, Ed Sheeran, Sam Smith, and several other talented artists. The group also revised the lyrics to promote the main idea of the cause. This rerecorded version sold more than 300,000 copies in the first week and earned more than 1 million euros within the first minutes of the music video premiere on the X Factor UK.
These talented artists coming together to raise money for a great cause is such an amazing thing. The holiday season is about giving back to others and showing love. What better way to do so than to raise money to help those fighting a deadly virus? Following this revised version, a French and German version is also being released in early December to reach out to other people in different countries. Simple things like this cause different countries to unite and help fight this deadly virus.