Style Edit: How to Maneuver Thrift Shops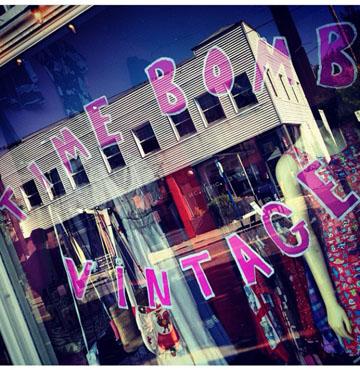 Have you ever shopped at a thrift store? If not, bring a best friend, and you're guaranteed to have an entertaining time. Whether you're looking for an item for a costume party, a pair of killer 90's-style jean shorts, or a unique T-shirt, you're sure to come home with something special that will give you tons of compliments. Best of all, when people question, "Where'd you get that?" You can nonchalantly reply, "It's vintage."
The best thrift shops are in the city, where you can find cute bags, clothes and accessories ranging from brands like Zara and Ralph Lauren to Chanel and Gucci (no joke!). But there are some shops on Long Island that are worth a visit. In fact, Goodwill sometimes contains hidden treasures. But keep in mind that thrift stores are a hit-or-miss, and sometimes it's best to go without a goal or a list and just let yourself see what you'll discover.
Benefits of buying second-hand:
1. One-of-a-kind! No one will ever possibly have what you buy, so your style will be untouchable.
2. So cheap! if you end up hating something you bought, you likely only paid under $20 for it, so who cares?
3. Always a different selection.
4. Live another era vicariously through your clothes. Feeling 20's? There's a Gatsby-esque flapper dress out there for you. Feeling 70's? Those bell-bottom jeans will make you Woodstock-ready.
5. Its a form of recycling! Especially leather items, you saved a cow's life by buying that vintage leather bag!
Tips/warnings when buying second-hand:
1. Lower your expectations. You might envision the perfect piece, but it may take more than one visit to find it.
2. Only buy shoes/hats/gloves/undergarments if you love them. Because ew.
3. Consider pricing. Items made of silk, cashmere, and leather should be a bit pricier, but if you're looking at a $25 shirt that's cotton- or worse, synthetic material like acrylic- it better be really unique, or else its not worth it.
4. Don't be too impulsive. Yes, the cheap prices are awesome, but that makes it easy to go overboard. Decide where and when you'd wear your potential purchase.