Jets and Giants Square Off In Intense Battle of N.Y.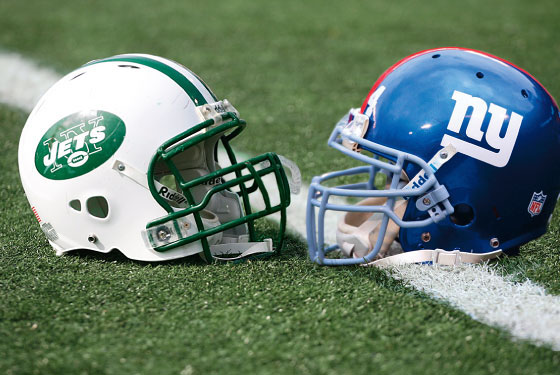 The New York Jets and New York Giants will square off in a battle with major playoff implications Sunday December 6. The rivalry is intensified as the teams only face each other in the regular season once every four years and both teams are fighting for their playoff chances.
With both teams fighting for a playoff spot in their respected conferences this game has the ability to end one of their seasons. The Jets (6-5) are tied for the final wild card spot in the AFC right now and pretty much need to win out to solidify their playoff chances. The Giants (5-6) on the other hand are fighting for a chance to win the weak NFC East division and loss against the Jets would be hard for them to bounce back from. Coming into the game the Jets just had one of their best games of the season in a win over the division rival Dolphins 38-21. The Giants had a chance to take control over the NFC East but had a bad loss to the Redskins who took first place in the division.
Adding to the burning hatred is this week retired Giants ring of honor member Chris Snee called the Jets the Giants' little brother and saying the Jets want what the Giants have. These comments just led to a lot of unhappy Jets fans and will make the game even more exciting.
Although, the game is a Giants home game on paper the crowd will be covered in green and white, and red and blue. The city and state will be emotionally invested in this game that is lining up to be an instant classic.