SeaWorld to End Orca Capivity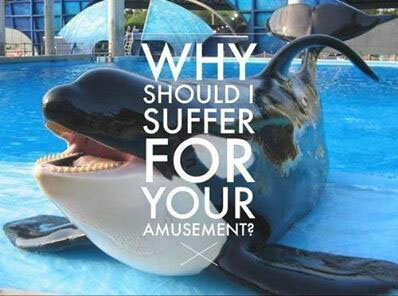 The idea of animal breeding in captivity has come under heavy criticism in recent years. Californian authorities, like those in many states, now prohibit SeaWorld from animal breeding. What does that say for killer whale attractions?
The 2013 documentary "Blackfish" exposed the dark side of orca shows at the marine park franchise SeaWorld by documenting the deaths of several trainers. John Hargrove, author of "Beneath the Surface: Killer Whales, SeaWorld, and the Truth Beyond Blackfish" was the senior trainer at the time and one of the most experienced orca handlers in the world. He has since left SeaWorld and is now an advocate for orcas.
SeaWorld has announced that this will be its last generation of killer whales.The website blackfishmovie.com, explains the plot of the movie starring a whale named Tilikum who was a performer at seaworld. Director-producer Gabriela Cowperthwaite goes behind the scenes of the seaworld cooperation with disturbing footage and unknown interviews and information.
The most popular SeaWorld theme park is located in Orlando. The operator of this park was faced with decreasing rates of visitors and extreme criticism when it came to the treatment of the marine mammals captivity The Orlando-based theme park operator has faced falling visitor numbers and years of criticism over its treatment of the captive marine mammals, according to Amber Jamieson in theguardian.com
"Times have changed, and we are changing with them," according to seaworldcares.com. "The killer whales currently in our care will be the last generation of killer whales at SeaWorld. The company will end all orca breeding." From the decreasing rates of visitor numbers, it was time to say goodbye to what seaworld used to be.
After many years of protesting and watching many animals suffer, the power of the people made an impact that will change the world in a positive way.