Fall Has Arrived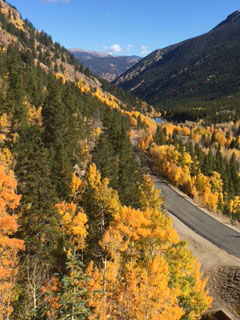 Vibrant leaves descend towards the ground, while a crisp breeze brushes past. Fall has arrived. The season brings remarkable delight, with thoughts of pumpkin patches and apple picking. The change in weather is enlightening, from the long-lasting heat of the Summer, to the refreshing chill of Fall. Fall has been known as the season of the primary harvest, as a result, many cultures feature harvest festivals during this time of year. Fall is supposedly the most frightful season because of Halloween, children visit haunted houses and read about true horror stories. Fall is a distinctive season full of joy and contentment.
During the Fall, a favored pastime is visiting farms. As the season proceeds, families pick radiant flowers and savory fruits, while admiring the vivid shades of Fall. There are plenty of farms located on Long Island, including Barton Orchards, located on 466 Noxon Rd. in Poughkeepsie, NY 12603. Barton Orchards is one particular farm that I'd recommend. The farm consists of various types of animals, that you can pet and feed. It also includes a wide array of fruits, of your choice, to pick. Another activity that's very well-known during the Fall is visiting horror-based amusement parks. One of the most popular places to go is the annual Six Flags' Scream Fest. During the fest, Six Flags adds new, horrifying rides to their wide variety of them. Workers wearing ghoulish attire, jump-scare random people in the crowd. The whole eerie experience is fast-paced and unforgettable.
When you think about Fall, Halloween comes to mind. Halloween originated within the ancient Celtic festival of Samhain, where people lit bonfires and wore scary costumes in an attempt to ward off ghosts. Around 2,000 years ago, the Celts believed this day marked the end of Summer and the start of the harvest, along with the beginning of a dreadful Winter. They associated this time of year with death. According to the Celts, during November first (the Celtic new year), the boundaries between the living and the dead blurred. Ghosts were believed to return to earth damaging crops and causing trouble for the living. These beliefs were adopted by many cultures and eventually formed the idea of modern day Halloween. Today, kids all over the world dress up in multicolored costumes, ringing doorbells for treats.
Ultimately, Fall greatly differs from the other seasons in one of the best ways possible. It is mysterious and wonderful at the same time. It is definitely a season to cherish and enjoy.