Is it worth getting the iPhone 11 Pro over the iPhone 11?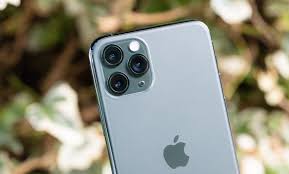 This year, buyers will be choosing between the iPhone 11 Pro and the standard iPhone 11. The iPhone 11 is $700, while the Pro is $1000.
The iPhone 11 has two individual 12mp lenses for wide and ultra-wide shots. 
The Pro has even better camera quality. It has an extra telephoto lens, and this iPhone is the best smartphone camera on the market right now. "This even makes the iPhone X and iPhone 7 look downright bad," said The Verge.
When you look at the two iPhones side-by-side, the 11 looks even better. 
Though the 11 might look "prettier," the iPhone 11 Pro is manufactured with a stainless steel frame (which should help it survive falls) and textured glass. 
The Pro-rated to be water-resistant up to double the depth of the iPhone 11. Battery life has also improved over the 11.