Straight Out of a Horror Movie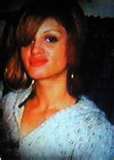 When we hear about a serial killer we assume it happens far away, in some big city and that it could never happen here, right? It seems as if it was taken from a horror movie but, there have been bodies found by the Jones Beach area that police believe belong to a single person; a serial killer in our midst.
A year ago, when police were searching for a missing prostitute, Shannan Gilbert, a set of remains was found and by April 2011 remains from ten different people were found none of them being Ms. Gilbert's remains. Police now believe that Ms. Gilbert is not connected to the serial killer and that she ran into the swampy area near the beach and drowned. Shannan Gilbert's remains have now been found in the swampy area that police believed it to be in.
Police believe nine of these victims were either part of, or linked to, the sex trade. This may be seen as a specific "type" for this serial killer; a specific type of person a killer would kill. Also, four of the victims were in their twenties while the other victims have not yet been identified. Another victim appears to be a man dressed in woman's clothing. Has this person gone as far as to kill a mother and child? Their bodies were found several miles apart along a highway near the other victims. The first and last killings are nearly fifteen years apart.