In Memoriam – Pat McDonnell – Teacher, Mentor, Husband, Friend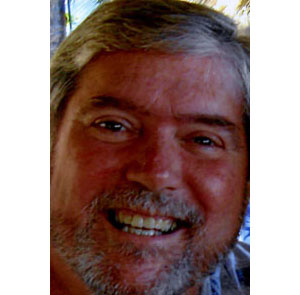 He built relationships with his students and influenced them in every aspect of the process of maturing into adulthood. Not only did he teach his Wantagh students, but he supported and cultivated their musical talents for 30 years. Pat McDonnell was the paradigm of a teacher, and the students and faculty lost not only a colleague, but a mentor and friend.
Pat McDonnell, 58, passed away in his sleep, December 26, 2011. When speaking of the irreversible mark he left on every person he encountered, one word would simply summarize his essence: friendly. Mr. Aviles, Wantagh High School band teacher, remembers his willingness to share his beyond-extensive knowledge with the up-and-coming teachers in the music department. He described his open heart and open mind as the reason he could be remembered as an overall intelligent man.
Mr. McDonnell infused his love of music into the places he traveled to. This past year, he went to Memphis and New Orleans – the passion of the music inspired him; he paid a man on the street to let him play his guitar. He owned countless guitars – but he was most excited to have his Gibson Les Paul signed by Les Paul.
The most remarkable attribute of Mr. Pat McDonnell would, inarguably, be his mind. He graduated as valedictorian of his college class. He had endless interests and talents that extended far beyond music. He had a passion for cooking and found pleasure in recreating entrees. His unbelievable drive and immense rapture towards learning allowed the people who had the pleasure of knowing him to define him. He was a Certified Financial Planner, someone who people sought for assistance in their retirement planning or tax issues. He was tech-savvy and computer-literate. Mr. McDonnell owned over 40 wristwatches and would wear a different one each day until he cycled through them all. He would know down to the day how many times he wore each one. Their unique faces and the memories they held, as he would purchase them on his travels, built his passion for them.
His family was most important to him. Mr. McDonnell, as he did with all of his students, influenced his own children in their artistic abilities and in every aspect of their lives. He would 'light up' when talking about his children, Nora and Brendan, both of whom graduated college with music education degrees. They truly encompass his passion and his ability to inspire through his love for music.
Mr. McDonnell was not only a music teacher, but he was a facilitator. He influenced his students in a way that not many people could. His teaching went beyond the restrictions and the definition of a music education "degree." He accepted a challenge of teaching a harp student this year. He spent hours wiring the harp parts so he could teach this student one of the most difficult instruments to play. He taught the music theory class here in the high school. This was a class wherein the students were able to build a passion off of his knowledge. This class was an authentic assessment because his students, who he commented on as "bright and talented," challenged him on his knowledge. He wanted to curate their love for the art, and prepare them for studying music in college. He cared; he didn't just teach. His students inspired him. This was not a one way relationship. His absence left some of his students humbled, as they took his course a second time because of his ability to inspire and teach.
Finding it difficult to properly describe the immense impact Mr. McDonnell left on him, senior, Anthony Consoli has only fond memories of him. "Mr. McDonnell was a true genius, and probably the best teacher I have ever had," he said. Consoli took the music theory course a second time as a senior partly to be taught by Mr. McDonnell again. "If you had the chance to get to know him on the level we all experienced, having had him multiple times, you'd realize how much he really cared about every one of his students. He believed in excelling in everything he did and encouraged us to do the same. It's hard to accurately put into words how much I'll miss this great man."
"Even after 30 years of teaching, he taught to the best of his ability each and every day," said Glenn Chiarello, WHS Senior and All-State drummer. "Even being a part of Mr. McDonnell's class was an honor. He was one of the most dedicated and talented men I have ever met."
Ms. Dragovich, also a WHS band teacher, had the pleasure of working with him for many years. His extensive knowledge of theory and all genres of music was remarkable. The connections he made with students over the years were amazing and commendable. She, too, shared his students who became better musicians under his tutelage and which can be attributed to his love for teaching. Over the years she noticed one thing: his knowledge and passion inspired their shared students and everyone he encountered.
His strength through hardship has been one of his most distinguishing characteristics through the years. Five years ago he was diagnosed with stage-four prostate cancer, but he remained upbeat. He went for his grueling treatment after school every day (refusing to miss school because he didn't want to let his students down.) His recovery, he said, could be directly correlated to his unwavering positive attitude through the treatment. He was 'walking sunshine,' as people referred to him. He was always willing to help others in every aspect of their life.
One person who will be sure to live on in the gentle and kind nature Mr. McDonnell exhibited would absolutely be his wife, Patricia McDonnell. She, too, teaches in the Wantagh schools, and has heard nothing but positivism in recollection of her husband. The difficulty is obvious, but the family that Wantagh truly is has helped her through the struggle of losing such a great man.
Her strength is obvious. "He was a kind, loving person and caring person who approached life with a smile and a laugh," she said. "The entire Wantagh community has been a source of comfort to me and my family reaching out to tell us stories about how he changed their lives or how much they appreciated his friendly, engaging personality. They have been so supportive and helpful by reaching out to us and making us feel he really made a difference."
It's very difficult to transpose his essence into eloquent writing because he was such an amazing teacher, colleague, friend, and person. His favorite quote encompasses everything one would hope to say about him. From A Man for All Seasons, Thomas More, advising a young friend, says, "Why not become a teacher? You'd be a fine teacher, perhaps a great one." When the young man asks who would know his worth, More replies, "You, your pupils, your friends, God–not a bad public, that." Something Mr. McDonnell truly lived by. He will be missed, but he won't be forgotten. His absence is crippling, but he will forever live on in the music created by those who he inspired.