Admired Wantagh Teacher Annie Allison, 63, Will Be Missed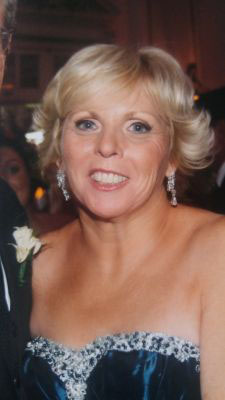 Annie Allison, a beloved teacher here in Wantagh School District, passed away on April 23. She was 63 years old, and had courageously battled breast cancer and pre-leukemia. She was a dedicated and inspirational 4th-grade teacher at Wantagh Elementary School for 20 years.
Allison was born and raised in Brooklyn, where her passion for teaching formed. She spent her summers in high school volunteering at a summer camp for special education kids. "That's where I saw Annie make her decision of what Annie was going to do for the rest of her life," said her twin sister, Elizabeth Reilly in a Newsday article. In the 70s, she studied education at St. Joseph's College in Brooklyn, then went on to earn her master's degree at Fordham University.
She started working at Wantagh Elementary school in 1997, mainly as a fourth grade and special education teacher. She added so much to Wantagh El's loving and passionate learning environment. One of her colleagues Mrs. Hobbes, said it was "very hard to sum up the impact someone like Mrs. Allison had on so many people," but went on to describe how amazing Mrs. Allison was not only as a teacher, but as a person in general.
"Mrs. Allison was beloved by her students, parents, and fellow teachers," Mrs. Hobbes said. "She had an uncanny ability of making everyone feel special in their own, unique way. She never forgot a birthday or anniversary – not just for you, but for your entire family. When you spoke with her, you never felt rushed. She was an amazing listener and always offered wonderful advice on teaching and mothering. She was always the first to welcome a new teacher or staff member to the building and make them feel right at home. She was a mentor to her fellow teachers. Above all else, she was a loving, supportive wife and mother. She was so incredibly proud of all that her four children had accomplished and simply beamed when talking about them. She was thrilled to be a grandmother and just adored spending time with her two grandsons. She was a one-in-a-million person. The tremendous outpouring of support by the entire community is a testament to the impact she had on so many people."
This shows how much of a positive impact this amazing woman had on everyone around her. She was known to have been a role model to many of her students, even leading them to want to become teachers themselves in the future, at such a young age.
"She was an amazing teacher," said WHS senior Jaimie Reich who had Mrs. Allison in 4th grade. "She was the teacher who first sparked my interest for my career path in teaching." Jaimie is going off to Florida State University to study Math Education in a few months.
Allison was a patient at South Nassau Communities Hospital in Oceanside at her time of death with her husband Bill Allison by her side. According to Newsday: "unable to speak because she was on a ventilator, she wrote "love you more" to her husband on a notepad."
Allison is survived by her husband Bill and her four children: Devon Giordano, of Massapequa Park, Courtney Allison, of Brooklyn, William Allison of Manhattan, and Morgan Allison of Washington, D.C. Courtney was an editor in chief of the Warrior where she was a brilliant award-winning writer.
This amazing Wantagh teacher had a positive impact on everyone around her, and she will not be forgotten. This community was truly lucky to have had such a remarkable teacher, colleague, role model and friend.