Chris Herren Tells Harrowing Tale about Addiction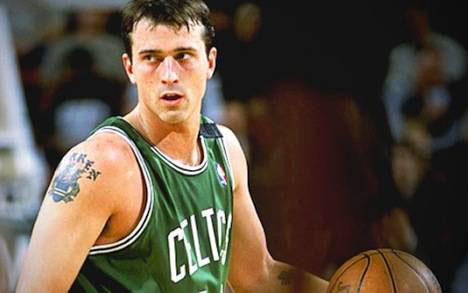 Chris Herren, former NBA star player, delivered a powerful speech to the freshmen and sophomores of WHS once again. His return in January 2018, after two years, impacted every single student in the auditorium.
Chris explained his struggles and how he is not just any public speaker. He was once in our seats, in a high school gym, being taught what to do in difficult situations – but he never fully grasped the severity of situations like this.
Herren, 6'2", attended Durfee High School and played as a guard in Fall River, Massachusetts. The first time he has ever had a beer was at the age of 14. The first time he tried cocaine was at the age of 18. He made a promise to himself it would never happen again, yet it was not his last time. The anxiety worsened as the pressure increased. His addiction became an everyday issue that he was fighting and nobody expected a thing.
Herren suffered an addiction that drove him out of the NBA and almost to the point of death. He visits 250 schools a year and has delivered his speech for seven years. Herren elaborated on his story for nearly two hours, explaining that the road to recovery was not easy. His most important message to get across was to reach at least one person.
His recovery was lengthy and he wouldn't have made it without the support of his family, friends, and coaches. Chris' journey was strenuous at times because learning to accept was the toughest part.
Later in his basketball career, Chris was traded to the Boston Celtics. Joining the Celtics was a major accomplishment for him. One night at a game, Herren waited patiently for his dealer, who was stuck in heavy traffic, to drop off pills for him. The pressure increased as the clock counted down. Herren rushed out and picked up the pills and won the game that night, although he does not remember anything else after winning from that night.
Chris Herren tried heroin for the first time at age 24. In his late 20's, Chris spiraled and started selling his belongings just to get money to buy drugs. At one point, he even sold his kid's XBox to pay for his addiction.
One night Chris was found in his crashed car overdosed on drugs. His coaches wanted him to receive help and paid for his rehab. With his wife giving birth to his third child, Herren wanted to be there, but it was necessary for him to stay in the facility. Later on, he was able to see his wife and kids at home. Unfortunately, he fed into his addiction and fled town.
"We were excited to invite Chris Herren back to WHS to share his journey of addiction to sobriety," said Principal Mrs. Breivogel. "This powerful presentation inspired our students to think twice about bad decisions, why they make them, and the impact they can have. It was clear that this powerful presentation was worthwhile. Our students' feedback was amazing. We are grateful that Chris came back to Wantagh to share his message."
As Chris Herren shared his personal experiences with the ninth and tenth graders, many students were shocked. He shares his story to addicts and non-addicts all over the United States about how substances can take an enormous impact on your life, hoping to make a difference in at least one individual.