Erudite Teacher Aide Mrs. Kelly to Retire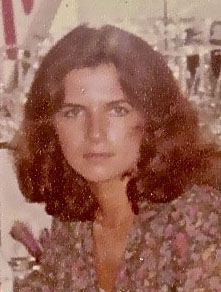 Mrs. Kelly has been a fixture in Wantagh for nearly three decades. She will retire at the end of this year. She's been a pleasure in the testing room. In the classroom, armed with her 1980 "American Heritage" dictionary, her pronunciation skills are unrivaled. She's been a lovely, well-educated, well-learned addition to Wantagh High School. She will be missed by the Wantagh School community.
THE WARRIOR: What year did you start in Wantagh?
MRS. KELLY: 1990. I worked in Wantagh Elementary School with the kindergarten students. Then, I subbed for two years at Wantagh Elementary and Mandalay. I worked for five years at Mandalay, and the last 20 years were here in the high school.
THE WARRIOR: What is your title?
MRS. KELLY: I am a 9th grade Inclusion Teacher Aide. I also had the wonderful opportunity to be the producer/director of the middle school drama club's musical presentations from 2000-2005.
THE WARRIOR: We hear your husband played baseball here. What year did he graduate from Wantagh?
MRS. KELLY: My husband graduated from WHS in 1962. He was a star pitcher on the baseball team, and captain of the tennis team (his senior year). He currently is a substitute teacher at Seaford.
THE WARRIOR: Describe the financial job you had in Philly. Do you like Philly?
MRS. KELLY: I was a stock broker for Weeden & Co. on the Philadelphia-Baltimore-Washington(PBW) stock exchange. I was the first woman to actively trade on the floor of the PB. I traded and was a specialist in, stocks and options. This was during the 1970's. I loved living in Philadelphia.
THE WARRIOR: Describe what it's been like to work with Mrs. Watkins. How many years have you worked with Mrs. Watkins?
MRS. KELLY: I have learned so much from Mrs. Watkins. She is the ultimate professional. I have loved coming to work every day because of the sense of accomplishment I get from working with her. I have been very fortunate with the teachers I have worked with while in the high school. I was with Mrs. Sherman for the first 4 years, and with Mrs. Watkins these past 12 years.
THE WARRIOR: What is your favorite subject? Favorite lesson?
MRS. KELLY: I have 2 favorite subjects, Earth science and English. My favorite lesson in English is when we read Great Expectations by Charles Dickens. It is so cleverly written.
THE WARRIOR: What will you miss most about Wantagh?
MRS. KELLY: I will miss the students the most. I will also miss the daily camaraderie with my peers.
THE WARRIOR: You have two daughters, both Wantagh graduates. Where do they live and what do they do?
MRS. KELLY: Our oldest daughter, Alexandra, lives in London. She married a lovely British young man last summer. She is a vice president with a Goldman Sachs International. She graduated WHS in 2001 and went to Lehigh University. Our youngest daughter, Courtney, lives in NYC. She also got married last year, in February. Her husband is a lovely young French and Norwegian man. Courtney, who had worked for the National Symphony Orchestra in D.C. and the L.A. Philharmonic in California as the operations manager for both, is now a certified treasury professional and works as an associate CMBS at the Kroll Bond Rating Agency in NYC. She's also a Lehigh graduate and a 2002 graduate of WHS.
THE WARRIOR: What will you do when you retire?
MRS. KELLY: I will visit my daughter Alexandra in London for a couple of months at a time, go to concerts with my daughter Courtney in NYC, garden, finish decorating my house, travel with my sister, visit my best friend upstate, go to the beach and other places with Ms.Marten, and perhaps write children's books.