Ms. Marten Always Put Her Students First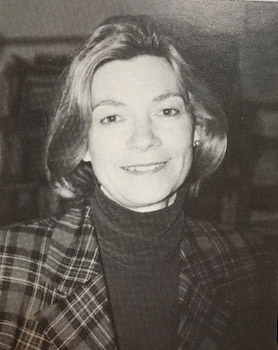 Jenna Miller, Associate Editor
May 9, 2018
Hang on for a minute...we're trying to find some more stories you might like.
Living Environment teacher Ms. Marten, who has been teaching in the science department at Wantagh High School for 21 years, is bidding farewell to the school as she plans to retire on July 1. She was an enthusiastic and active participant in the science department here, always eager to teach and share her knowledge. She loves being able to interact with her students, who are full of personality and, in her own words, have so much to bring to the class. As the oldest member of the Wantagh High School faculty, Marten says that her students "keep her young."
"I try my best to foster mutual respect in my students," Marten said. "I respect them as much as I want them to respect me. I may come off as strict and certainly not my students' friend, but I feel that it helps my students to learn to build respect, mature, and appreciate what they have learned the next year and into the future." Marten's students also come to visit her often, even when they have graduated from her class.
Prior to attaining a job in the Wantagh school district as a science teacher, Marten worked as a stage manager for the Broadway musical "Grease." She ran the entire show and was in charge of lights, sounds, the set, and hooking everything up for the production. "It was very exciting getting to work with the young and talented people in 'Grease,'" reminisces Marten. There was a big gap between her Broadway job and teaching job, though; after working on Broadway she was a stay-at-home mom raising her two daughters, Elizabeth and Alicia. That's when Marten started teaching at Wantagh. It was her very first teaching experience.
Marten has always had an interest in science, especially biology. She has her Bachelor's degree in biology. As for why it has always interested her, she says, "It's the study of life, and it's all around you. There's nowhere you can go without coming in contact with life." Being a science teacher has impacted her by increasing her knowledge of science; she claims that "it certainly makes you aware that you're not in control. Nature has a way, and you've got to respect and embrace nature's way. It makes me think about my own life."
Marten has also been the advisor of the W.A.R.R. (Wantagh Animal Rights and Recycling) Club in the high school since 2011. The club is a "proactive organization which strives to make the school a greener place and build an environmentally friendly community." It holds fundraisers to help both the district and the community decrease their carbon footprint, as well as clean up litter around the district's grounds. The students in the club continue to work together to come up with environmentally beneficial ideas to make a positive impact on Wantagh's people and schools.
Outside of teaching, Marten is very involved in non-profit organizations that have to do with the environment, including the Environmental Defense Fund, the Nature Conservancy, Sierra Club, and more. Once she retires she plans to work with more environmental organizations on Long Island, as well as spend more time with her family. She has three grandchildren who are very young, and she enjoys spending time with them because to her, it's exciting seeing life through their eyes; the eyes of the younger generation.