In a Shocking Turn of Events, Tornado Hits Suffolk County's Shores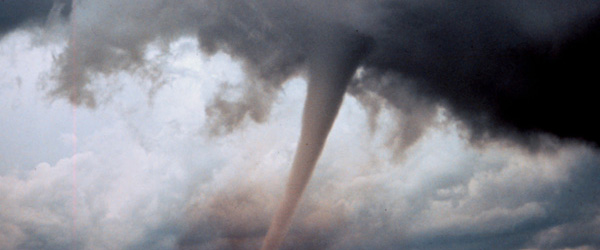 Many Long Islanders only know about tornadoes from hearing about them happening in other states — and statistically speaking, they most commonly tend to occur in the Midwestern United States, specifically an area of the Great Plains called "Tornado Alley." They would never think a tornado would hit Eastern Long Island's shores and lead to destruction. 
The tornado began as a tornadic waterspout off the coast of Fire Island, touching down on land, September 2. It uprooted and destroyed numerous trees, and led to power outages caused by trees falling on electric poles. The tornado then crossed over the Long Island Expressway and made its way off the ground; by 4:56 PM, the tornado warning issued by the National Weather Service for Suffolk County on Long Island was cancelled. 
The tornado, with wind speeds ranging from 65~85 mph, was classified as an EF0 tornado. According to the Enhanced Fujita scale, these tornadoes are the least severe variety as the damage they cause is only "minor." 
Though Long Island has experienced other minor tornadoes before, specifically in 2016 in Mattituck and 2012 in Ronkonkoma, this was the largest of the tornadoes that have hit the island in the past decade – and the one which received the most press coverage and nationwide exposure as The Real Housewives of New Jersey star Greg Bennett made a viral tweet containing a video of the tornado, spreading awareness of it throughout the country.