CTE a Headache for the NFL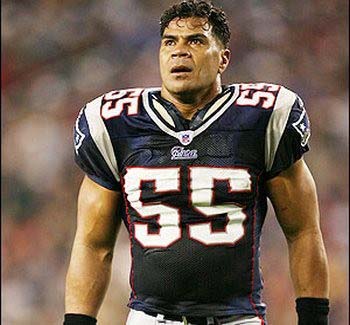 Many athletes who play contact sports, such as ice hockey, football and boxing, are developing CTE. CTE stands for Chronic Traumatic Encephalopathy. It is a disease linked to repeated blows to the head. CTE can cause players to think in not such normal ways.
CTE is a brain crippling disease. Some of the effects include degeneration of brain tissue and the accumulation of an abnormal protein called tau. The brain degeneration is associated with memory loss, confusion, impaired judgment, paranoia, impulse control problems, aggression, depression, and, eventually, progressive dementia. CTE can form months, years, and even decades after athletes with multiple concussions step away from the game they loved. "It doesn't take an expert, a doctor, or a pathologist … anyone can see that they don't want those brown, ugly spots on their brains," says Dr. McKee, a neuropathologist and one of the world's foremost neurodegenerative disease experts. (Brainline.org)
Junior Seau, a former NFL linebacker, played 13 seasons with the San Diego Chargers, three seasons with the Miami Dolphins and four seasons with the patriots. After all of his time in the NFL, Seau committed suicide by shooting himself in the chest in 2012, he was 43. After a study was done by National Institutes of Health (NIH) it was determined that he had CTE. While it is unknown if CTE caused him to commit suicide, he is not the first to commit suicide and have brain trauma. A former NFL player Dave Duerson, who shot himself in the chest and left a suicide note requesting that his brain be studied for brain trauma. It was later found out that he had CTE. The NFL has been slammed with a class action lawsuit by many retired players for CTE and other traumatic brain diseases; which was settled for $765 million. CTE is a disease becoming more and more common as football teams at all levels struggle with safety precautions and proper punishment for violations.
CTE is a disease that most people are unfamiliar with or they haven't ever heard of it. Everyone does fundraising for research to find a cure to cancer, lupus and other diseases, but you never see anyone fundraising for CTE. Why is that? CTE is a very serious disease, which has caused multiple people to take their own lives.