The Recruiting Game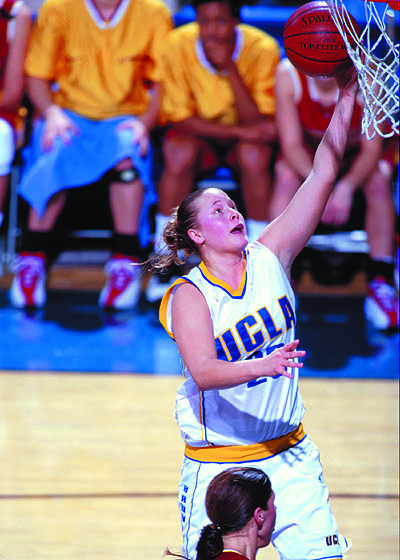 High school coaches will do anything to win. How far will some go? They will recruit and try to steal top players from other teams.
One way a high school coach will try to lure top players is to promise them an easier path to playing at a top college. The coach gets a championship and the athlete gets a scholarship, done deal. Elite athletes sacrifice and put so much time into getting a spot on a college team. But in high school, coaches are restricted by the size and talent of their communities.
For the past 60 years, or so, high school coaches have recruited top players from other high schools. In public schools, you go to the school located in your community. End of discussion? Not really. Athletes and coaches have found loopholes to get around that. Coaches give students addresses to use so the student athletes can play at their schools. Not only this, but athletes will even move to live with their coaches or buy an apartment to change their address so they are eligible for the school.
As a basketball player, I've seen this happen, not only for myself, but for many girls in Long Island especially among my own travel teammates. Many coaches have wanted me to come to their program, public and Catholic, because I've played varsity since 7th grade and started in 8th grade. As crazy as it sounds, I've had outstanding teammates on travel teams move, and get their own apartment so they are able to go to a different school strictly for athletics. I know a freshman basketball player who lives with a family in a different district.
This goes on in public schools across the country and in Long Island public schools. But it's even more frequently seen in Catholic schools. I once had a Catholic school coach, who said I could live with his family. At the same time he has had multiple basketball players live in his home so they could attend his elite program, travel to different states to compete, and even stay back a year to avoid heavy competition and get stronger and build stats. Doesn't it sound crazy to be held back just for a sport? Well in the world of recruiting it's pretty commonplace.
Sports lead to so much opportunity for college. Athletes, their families and these coaches will do anything for that opportunity. How far would you go to get a scholarship? In my own experience, I have been recruited to go to different public and catholic schools to play basketball. The coaches told me it would it would be the only way I could get a Division I scholarship. But I learned that these coaches can even be hurtful, spiteful, deceptive, downright liars – anything to get you into their programs.
One of the best female basketball players from Long Island was Nicole Kaczmarski. Kaczmarski went to three different high schools, including Longwood, Christ the King, and Sachem. She attended Sachem for most of the time and even set the record for most career points (2,583). She graduated from high school in 1999.
She committed to UCLA on a basketball scholarship, but soon after transferred to Georgia. Kaczmarski then transferred, again, to Stonybrook University; with two years left she did not play college basketball again. No one really knows what happened to her or why she transferred so much. There was speculation that her dad was controlling and too intense, and as a result she burned out. Whatever happened she returned to the basketball life after college and played in the WNBA. Today she is a basketball analyst at MSG varsity.
Once athletes make the move, they may wish they had stayed at their school. There have been many cases where girls I know have left their public school and were not happy at the Catholic school they transferred to. There have been athletes who go to a different school every year in high school, and even transfer colleges. Transfers deal with bullies on the team, trouble making new friends, and difficult teammates' parents. If the player is taking other athletes' playing time, the parents and players can be hurtful. My friend transferred schools in her freshman year because the players spread rumors about her and even threatened her in the locker room.
After I talked and talked to my parents we made the decision that I was going to stay at Wantagh. The offers seemed tempting, but my parents made me see it wouldn't be a good idea. And I'm very glad I stayed here. I'm going to play Division I at Fordham University. Plus, I still got to be with my friends and represent the community that I grew up in and I hope to help Wantagh win a championship. Even though coaches tried to lure me out of Wantagh, I have gotten what I wanted and loved being a part of the Wantagh community!