Girls' Basketball Starts Strong in Conference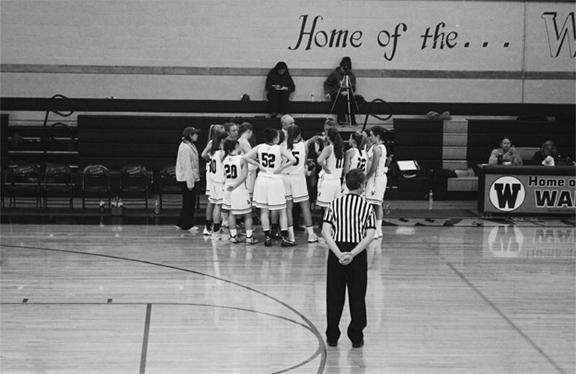 The Warriors girls' basketball team started its season 3-1 in Conference A-II and 5-6 overall. Leading the team are captains Caitlin Albanese, sophomore, Julianna Kissane, junior, Madison Einhorn, senior, and Delaney Boutin, senior.
It's obvious that age is not important when it comes to leadership. Caitlin Albanese is one of the top scorers in Nassau County right now. Albanese averages 15.9 points per game just as a sophomore.
Wantagh started its first conference game with a win, 50-14, against Roslyn. Their second game was against Division, which they fell short with a very close score of 43-45 in overtime. This was the 3rd game that the girls have experienced overtime.
On Wednesday January 11, the girls beat New Hyde Park 31-26. Albanese had 15, Labenberg had 6 and Dougherty had 5. Following that win the girls' beat the Roosevelt Lady Raiders with a score of 57-27. Wilkinson led the scorers with 14, Albanese had 13, and Labenberg had 8.
"This year's team is unlike any other we've had," said Erin Colton, the assistant coach who graduated from Wantagh in 2000 and played for Coach Bujacich. "It has a young cohesive energy that's infectious. Their will to win is undying, and it's awesome to see that on the court."
The girls are working hard everyday and continue to grow together as a team. "We stay together and get better together," said Coach Bujacich. Although it is still early in the season they still have to keep getting wins to secure their spot in playoffs.
This years team is the youngest team Coach Bujacich has ever had. The oldest starter the girls' have is Julianna Kissane who is only a junior. She averages 8.3 points per game. Other starters include Hannah Dougherty, Angela Labenberg and Megan Lucey who are all sophomores. Another key player is freshman Julia Wilkinson, who averages 5.5 points per game and has had a big contribution to the team.