A Future for Women's Lacrosse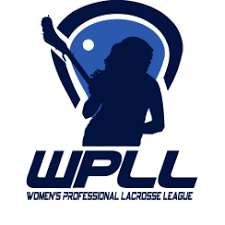 There are many heartwarming stories about legendary NFL stars who grew up watching the generations before them play football.  Then there are the women on the US National Soccer Team who grew up watching the World Cup and saved to buy the best player's jerseys. It's always beautiful to hear about children growing up becoming the stars that they once loved so dearly.  Unfortunately for girls' lacrosse players, there was no future after college, no trading cards to swap, no elementary school fantasies about going pro. There are two national teams: a U19 US team and a national US team that plays other countries, but the games are only every four years.  Most Americans don't even know they exist. It seemed as though there would never be young girls watching their heroes play lacrosse on TV and dreaming about becoming a professional player one day. But all that may be about to change.
The Women's Professional Lacrosse League, or WPLL, is exactly what it sounds like: a professional lacrosse league for women in the US that was created in 2018.  There are five teams in total: Baltimore Brave, New England Command, New York Fight, Philadelphia Fire, and Upstate Pride. In the inaugural eleven-game season in 2018, Command beat Brave in the championship,  and in the 2019 season, Brave came back for the title beating Fight 13-12. This year, the games were aired on ESPN3, and the championship was aired on ESPNU.  
The WPLL is not only committed to showcasing the best female lacrosse players, but also to developing rising talent in the sport. Part of  their mission, as stated on their website, is "to support the growth of girls and women to excel in life, which includes encouraging their dreams, supporting their pursuit of them and fostering an environment in which they can practice creativity and innovation."  As girls' lacrosse becomes more and more popular, the WPLL strives to create "a nationwide lacrosse development program" that will help the next generation of players not only reach their full potential within the sport, but become leaders as well.
Eva Ingrilli, a WHS student whose cousin, Catie Ingrilli (a Wantagh alumna), is on Philadelphia Fight, says, "I think that these lacrosse players are inspiring younger athletes to follow through with their passions and dreams."  When asked if she believed whether this league would help women see a future in lacrosse, she responded with a firm yes because "the league will grow and get more and more popular over time, and now young girls who want to play lacrosse  have a goal to work towards that extends after college."  
As of now, the WPLL isn't very well-known, but we can hope that over time it will gain popularity and encourage more and more girls to play the sport and see it as a future, not just a high school hobby.  No one should have to stop doing what they're passionate about because they've graduated, and these females are showing the adolescents of today that they don't have to.